EVENT SCHEDULE
Through a Different Lens - May 11, 2021 - 7:00 AM - 4:00 PM
---
7:00 AM – 7:55 AM  Check-In and Breakfast in Cafeteria
Pickup your name tag and gift at the ticket booth in the Lobby outside the auditorium. Please find your seat and silence your phone by 7:55 AM.
8:00 AM  Welcome and Opening Remarks
Organizer Fred Darbonne & Board Member Teresa Garcia along with Hosts Rheya Spigner, KCCI TV8 news anchor,  and John Martin, Sr, author and local business owner.
No flash photography or video recording is allowed in the main auditorium. Please remain seated when speakers are on the stage.
8:15 AM – 8:45 AM  TEDx Talks
Diana Kautzky, Models Matter: Seeing Deaf people through a cultural lens
Jann Freed, Embrace Death: Find meaning in life 
8:45 AM – 9:30 AM  Performances and Networking
Mindfulness instruction by LaTonya Shook, owner of The Zone of Comfort in Urbandale.
Dance performed and choreographed by T'Ana Smith.
9:30 AM – 11:00 AM  TEDx Talks
Efrem Jackson, Mind the Gap: Confronting wealth inequality
Triniti Krauss, Talking Politics: From the dinner table to the NYC train
Becky Naderman, 7 Doors In: Lessons learned inside a medium security prison
Seth Watkins, Farming Evolved: Agriculture through a different lens
11:00 AM – 12:25 PM  Lunch in Cafeteria 
Please find your seat and silence your phone by 12:25 PM.
11:45 AM  Live Showcases
A series of themed moments will be aired live on-screens throughout the event space and in the main auditorium featuring spoken word art group Next Poet, with members Louis Fountain, Lenny Bell, and Daron Richardson. Showcases will feature interaction with pre-selected audience members. 
Past: Cultural appreciation and historic preservation - A film about Franklin Junior High.
Present: Unheard voices, resilience and recovery - Unveiling of a painting by nationally-recognized artist B. Robert Moore. Black Lives of DSM photographs and stories by Janae Gray. Music by Andre Davis.
Future: Innovation, art and technology - Live painting by Artist Amenda Tate using her interactive Manibus Project technology. Mural by artist J. Wells. Community engagement and activation through-the-arts video of Gateway Dance Theatre.
12:30 PM – 1:30 PM  TEDx Talks
Abena Imhotep, Interrupting "Iowa Nice": Road Work Ahead
Jack Clarke, Put Me In, Coach
Scott Bruxvoort, I Love You, But You're Being Gross 
1:30 PM  – 2:15 PM  Performances and Networking
2:15 PM – 3:15 PM  TEDx Talks
Sara Maniscalco Robinson, A Veteran's Perspective: Life lessons I've learned from interviewing veterans
Julie Larson, Living in the And: When life takes an unexpected turn
Lee Towe, Pies We Share: Are you a grower or a grabber?
3:15 PM - 3:45 PM  Musical Performances
4:00 PM  Closing Remarks
Musical Guests throughout the day include: Andre Davis, Coldsaint, Damon Dotson, Entre', FREE PWR, L.Lobo Mestizo, RaJan Monroe, Will Tunink, and UpEthic 
Disclaimer: TEDxDesMoines has the sole right to make changes at will and at any time to the lineup and performances at the event due to unforeseen circumstances or decisions determined by committee. There will be no refunds due to changes.
Event Location:
Franklin Jr. High School
4801 Franklin Avenue 
Des Moines, IA, IA 50310
For more information visit their website. 
TEDxDesMoines 2021
This form stopped accepting submissions on May 11, 2021 2:00 pm CDT.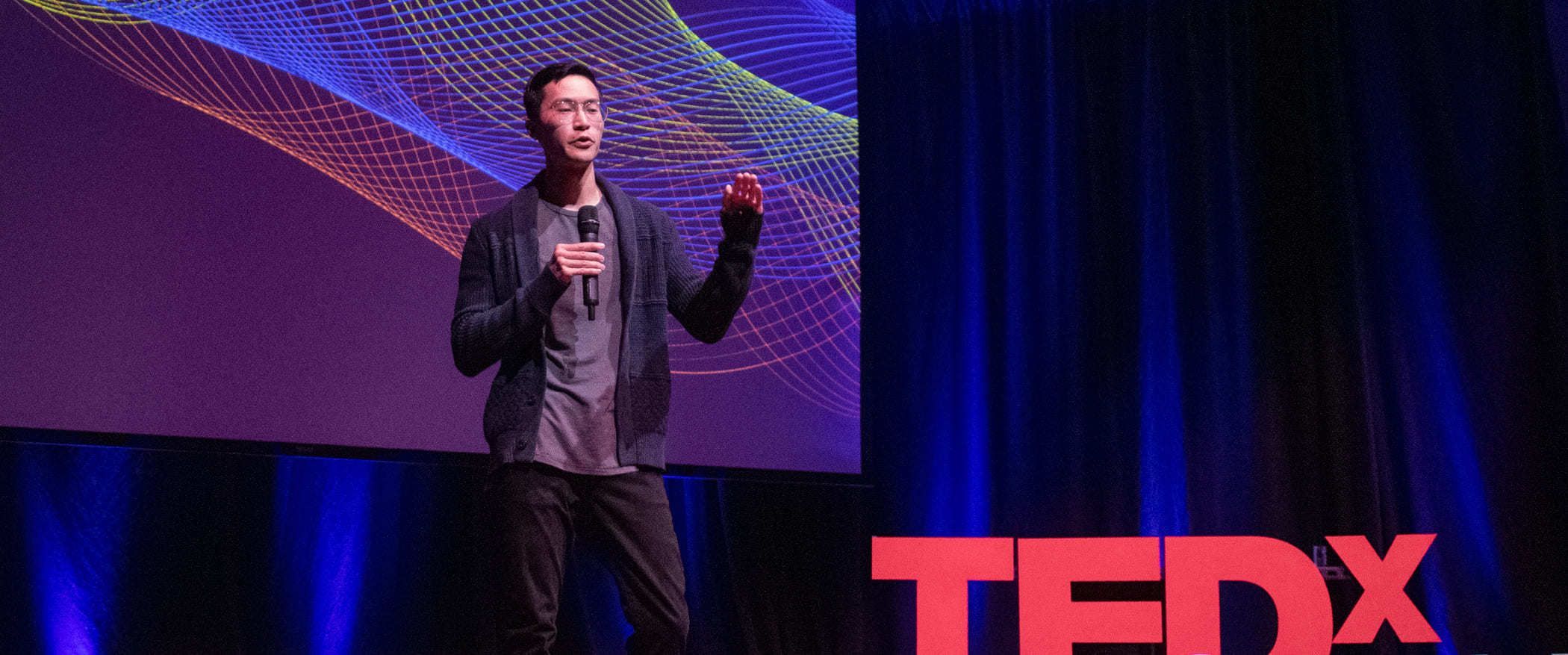 TEDxDesMoines 2021 - "Through a Different Lens" - brings the much anticipated return of the TEDx platform to the Des Moines metro. You don't want to miss this opportunity to hear from some of the best thought leaders in the region sharing their ideas born out of the unique perspective that each diverse individual in this community is known for.
---
Seating is limited, so reserve your ticket now to ensure you are a part of this exceptional event. Be a part of the return of TEDx to the Des Moines area! 
Not only will you have a chance to hear incredible ideas from people in the Des Moines area, but you will also be treated to engaging and creative entertainment. This will be a premium experience, and you have a chance to be there when it happens! 
Get your tickets today!
---
---